We are less than 3 weeks away from #ThinkLanguages on the 6th of December!
Here's a sneak peek into the big day…
The wonderful Experience Japan Taiko Drum Group always gives a thrilling and powerful performance, so no better way to kick off this exciting, culture-filled event!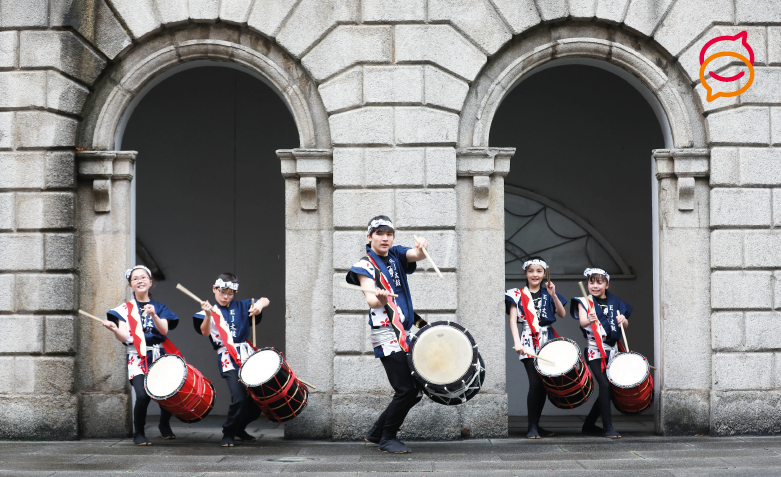 After the drumming, our three wonderful speakers will talk about their experience with languages in the different aspects of their lives.
Speaker 1 –
Heather Murphy
Heather is an Engineering student in Trinity College. She went to secondary school in Dublin and spent many summers in France. She also studied abroad in Nîmes, France and is now fluent in French. Heather was granted a full academic scholarship to attend university. Her highly awarded BT Young Scientist Project "Sound Absorbing Paint" introduced her to the world of international STEM learning and she was awarded "Best Individual" at the BT Business Bootcamp 2016.
As an Engineering student Heather has been involved in a number of International Projects bringing her up and down the globe – namely as Operations Executive for "Éirloop", Ireland's National SpaceX Hyperloop team, who were awarded 5th in the world and the Top Engineering Innovation award by SpaceX. Heather is a brilliant example of somebody in science who regularly uses and benefits from being able to speak a foreign language.
Speaker 2- Marc Bentley 
Marc Bentley is the Supply Chain and Pharma Consultant within Brightwater Recruitement's Engineering division. In his role, he recruits skilled workers on behalf of businesses across Ireland. Marc has first hand experience dealing with diverse employers and companies in Ireland. Marc will be talking about the increase in the demand for employees with foreign language skills that he has seen while working in recruitment.
Keynote Speaker – Hector Ó hEochagáin
We are delighted to announce that the keynote speaker of #ThinkLanguages 2019 is none other than Hector Ó hEochagáin! Hector is an Irish television and radio presenter from Navan who loves languages. When he was younger, Hector got an A1 in Latin for the Leaving Cert, moved to the Aran Islands to speak Irish and then move to Basque Country in Spain where he learnt Spanish.
The travel and language bugs have stuck with Hector throughout his career in showbiz. He took his presenting on the road, travelling everywhere from South America to Saigon. His Spanish skills allowed him to connect to local Spanish speakers across the world making for more authentic experiences which he shared with us in TV shows for TG4. We can't wait to hear Hector talking to us about the discoveries he made on his travels – especially how having foreign language skills enhances your travel and work experiences.
After our speakers tell you about their experiences with foreign languages, it's time to let your imagination run wild thinking about how languages will enhance your life! To give you some ideas, we have loads of creative, active and interesting workshops.
For example…
Arabic and Belly Dancing
Portuguese and Capoeira (Brazilian martial art)
Korean and Taekwondo (held by Olympic Taekowndo Champoin, Dongmin Cha!)
French and the Film Industry
Japanese Dance
Chinese Calligraphy
Origami
French and the Fashion Industry
There will also be time to visit our exhibitor hall where you can find out about exchanges and college courses that offer languages, talk to employers that recruit people with foreign languages and more. Of course, it wouldn't be a Languages Connect event without competitions, games, loads of prizes and bright orange merch!