Only five languages have more native speakers than Portuguese at 223 million. The vast majority of Portuguese speakers live in Brazil – the world's eighth largest economy. It is an official language in nine countries, including Angola and Mozambique, as well as in the Chinese autonomous territory of Macau.
Over 20,000 people said they spoke Portuguese at home in Ireland at the time of the last census.
Did you know you can study Portuguese for the Leaving Cert?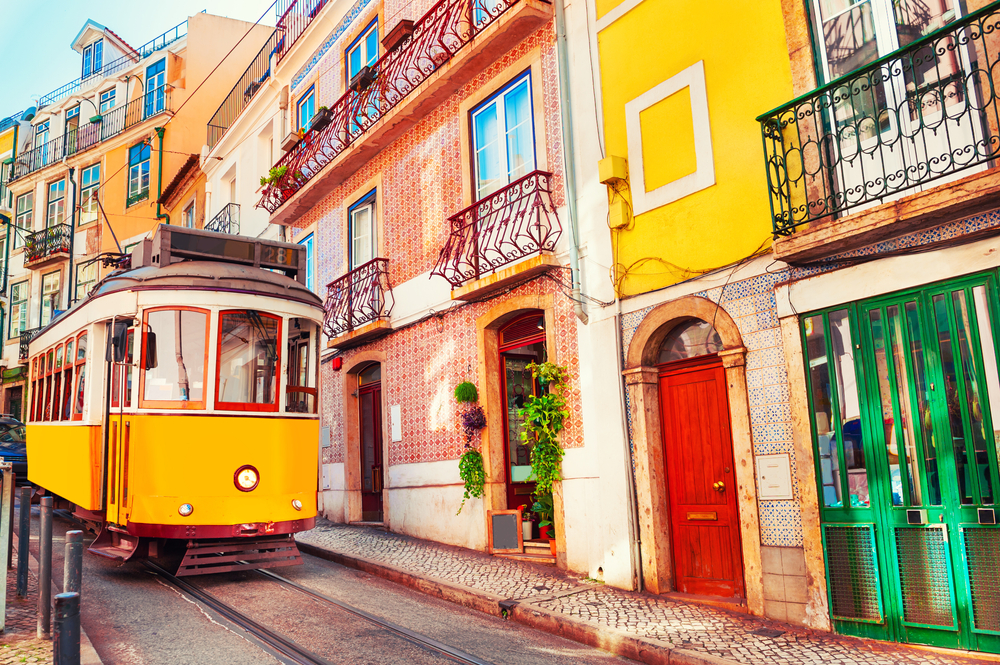 Learn some classroom vocab with our Portuguese language mat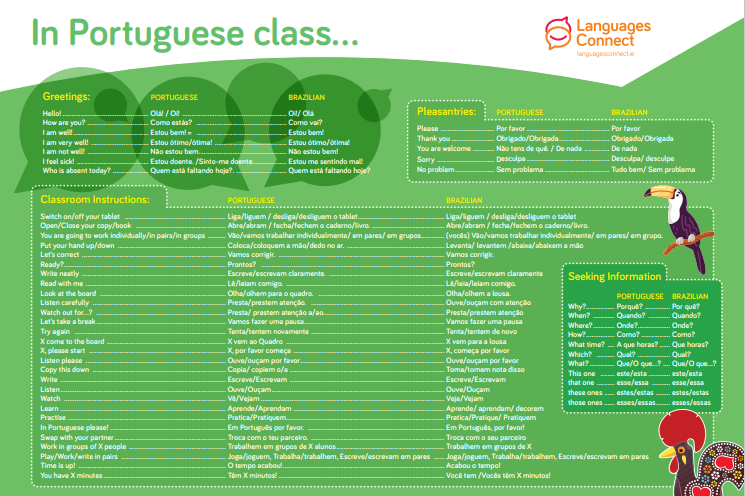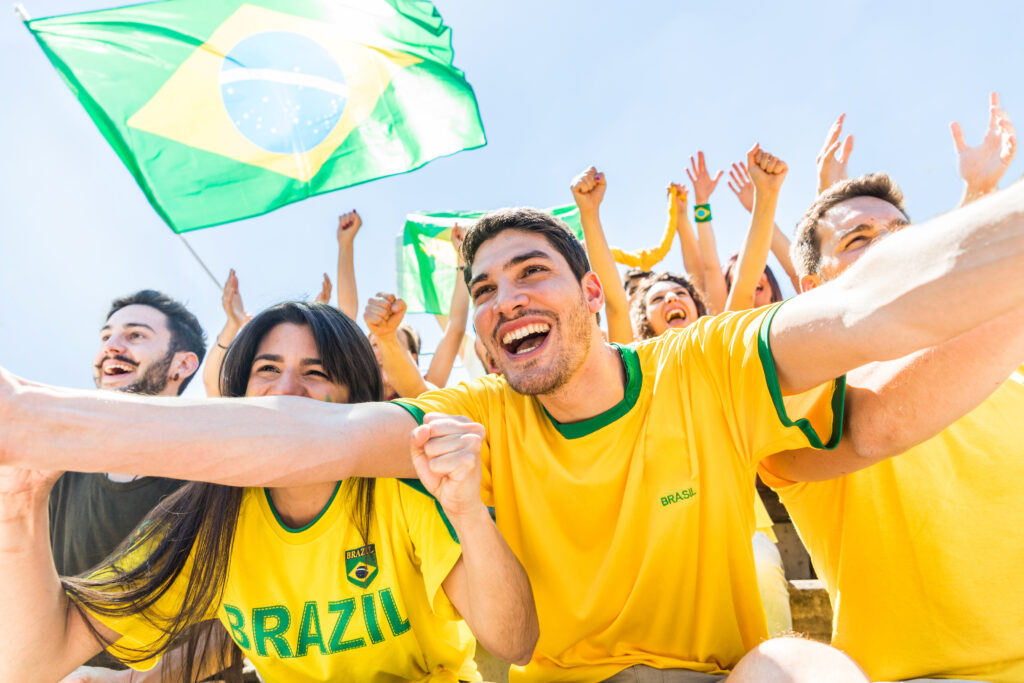 Brazil is known for some of the world's most beautiful beaches, its distinctive Bossa Nova music and a flair for football that has won it five FIFA World Cups.
Portugal, with its dramatic coastlines and unique cuisine, is one of the most popular destinations for Irish holidaymakers. Its capital Lisbon has enjoyed a wave of investment in recent years and become one of Europe's most popular city-break destinations. Portugal is also known for its agriculture, textiles, ceramics and ship-building.
Fast growing economy
Brazil was the world's eighth largest economy in 2017 according to the International Monetary Fund. Along with Russia, India and China, Brazil is one of the BRIC economies that most economists agree will drive global economic growth in the coming decades.
Significant market for Ireland
Brazil is a significant market for Irish educational institutions and Ireland has seen significant immigration from Brazil in recent years.
Check out our "Why Learn Portuguese?" video playlist!
Study Portuguese at Third Level