What we do
Foreign language skills connect people to more personal, professional, social and cultural experiences. Right now in Ireland, language skills are more important than ever to keep us connected to new and exciting global opportunities.
The aim of Languages Connect is to build awareness of the many advantages of having foreign language skills, and to make foreign language learning more appealing to everyone.  We've done a lot since launching in September 2018 and we're introducing more new and exciting projects and events all the time.
Check out our short intro video to find out about some of our current projects.
Origins of Languages Connect
The Languages Connect awareness campaign is being delivered by Post Primary Languages Ireland (PPLI) in partnership with a growing number of partners. It is part of Ireland's Strategy for Foreign Languages in Education 2017-2026 and Implementation Plan 2017-2022. Run by PPLI, we promote foreign languages to a wide audience. We engage everyone from students to industry professionals so we can make this happen.
This website can help you find out why you should study a language. As well as that, you can discover amazing real-life stories, fun events and much more.
Post Primary Languages Ireland
Post-Primary Languages Ireland (PPLI) is a unit providing expertise and support for foreign languages education in Ireland. Its focus is on enhancing and broadening the opportunities available to students for learning foreign languages relevant to Ireland's future cultural, social and economic needs.
PPLI has responsibility for implementing key actions in Languages Connect – Ireland's Strategy for Foreign Languages in Education 2017-2026, which was published by the Irish Government in December 2017.
In order to implement the strategy, the PPLI team has grown considerably over the past couple of years. The team now includes Education Officers, Language Advisors, a team of Associates, a marketing team and a large number of foreign language teachers in a growing variety of languages. For more information on the team, click here.
Contact us
If you would like more information on what we do or would like to discuss working with us on a future project, please contact us.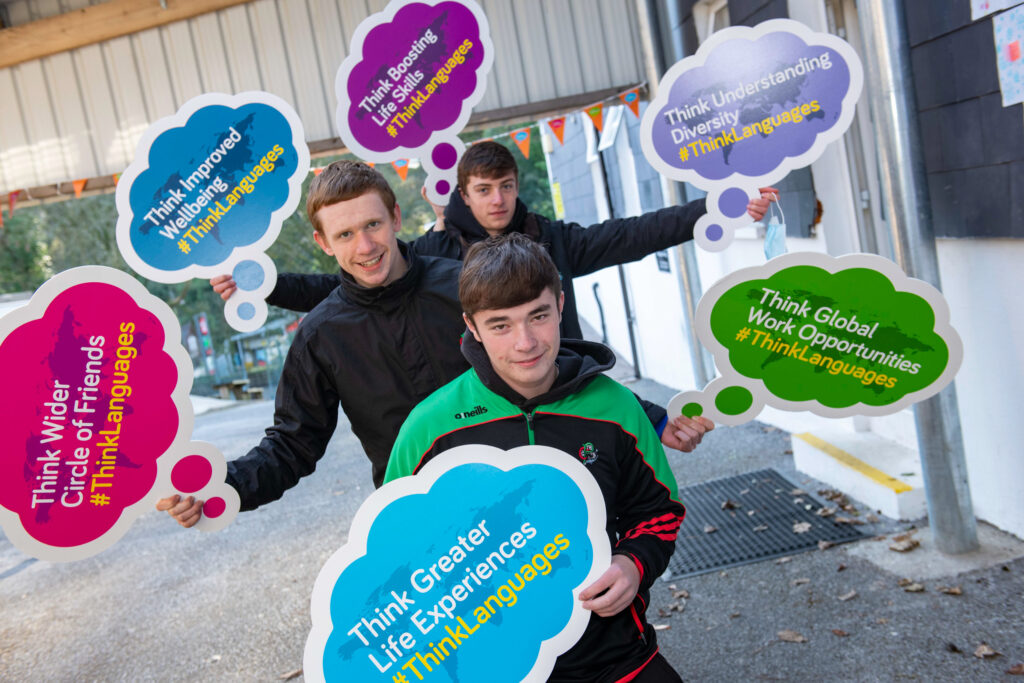 Follow us on Social Media
For all the latest info, language learning tips, events, videos and competitions follow us on Facebook, Instagram and Twitter to find out more.
Our Youtube channel is also jam-packed with stories from Irish people using their foreign language skills to benefit their careers, cultural, social and personal lives. Subscribe today for all the latest videos.