#ThinkLanguages Week 2023
Save the Date: 27 November - 1 December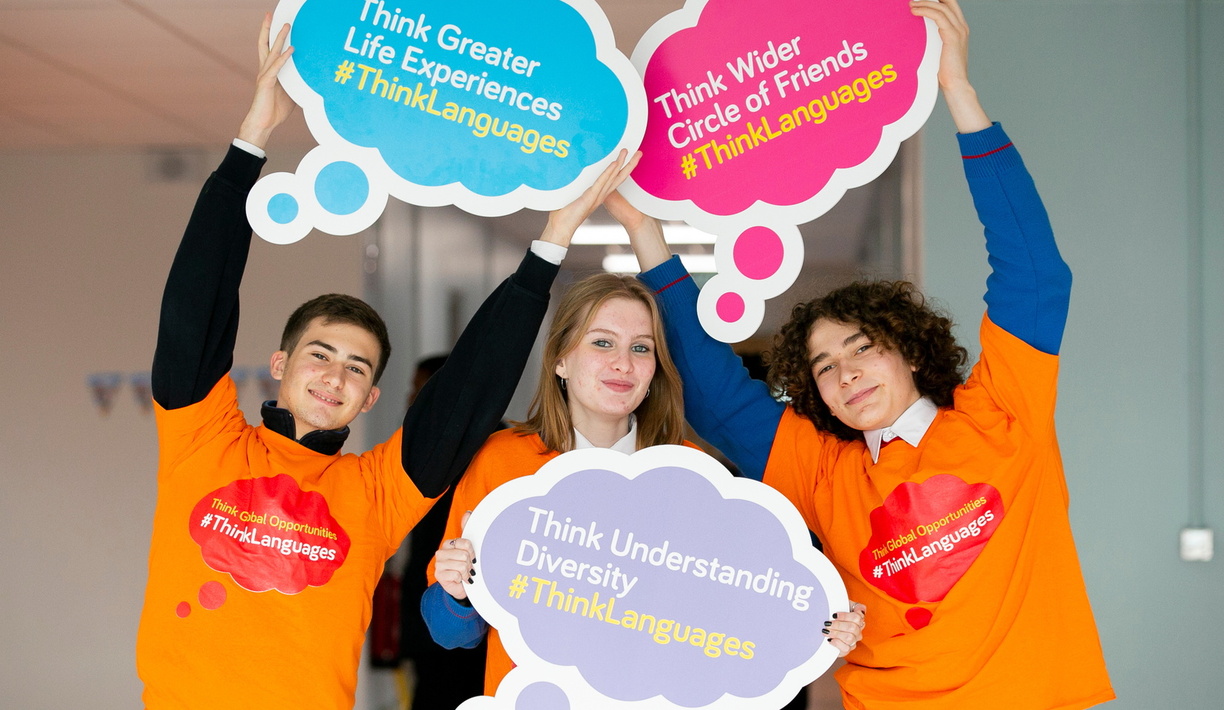 #ThinkLanguages Week 2023
This year #ThinkLanguages is expanding further to become a week-long event! We will be supporting schools nationwide to celebrate languages, cultures and diversity from Monday 27 November – Friday 1 December!   
The event takes languages out of the books and into real life with a great mix of live and pre-recorded workshops, a fun interactive nationwide quiz, inspiring Opening Ceremony and lots more! The annual event has become a fixture on the TY calendar over the last five years. It inspires students to value languages as a life skill and see all the benefits of keeping up their foreign languages for Leaving Cert and beyond.
Fun and Enriching TY Experience
#ThinkLanguages has been running since 2018. Since 2020 the event has been held nationwide with schools supported by PPLI to hold their own celebration of languages, culture and diversity. The 2022 event was the biggest yet with 15,000 TY students from schools right across the country involved.
Click on our interactive map to see if a school near you took part – they may be looking for interesting speakers or workshop facilitators to get involved!
More info will be available here in the coming months and registration will open in September.
Due to popular demand, we will be looking for more live workshop facilitators to take part in fun language-filled workshops in schools nationwide during #ThinkLanguages Week – if you have an idea you'd like to propose or any other queries about #ThinkLanguages Week 2023, please contact thinklanguages@ppli.ie