27 November - 1 December 2023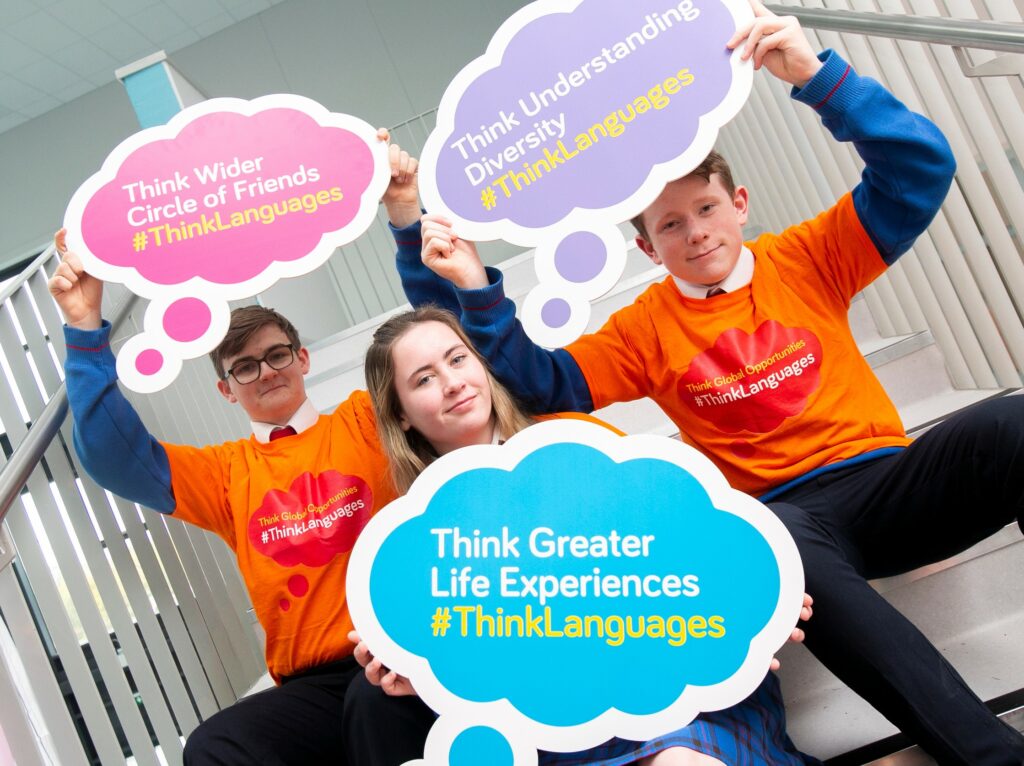 Registration is now open for #ThinkLanguages 2023. Our TY Festival of languages and cultures. #ThinkLanguages is expanding further to become a week-long event and will take place from Monday 27 November – Friday 1 December!
Now in its sixth year, #ThinkLanguages has grown and evolved continuously since the inaugural event in 2018. Over 15,000 TY students from 180 schools nationwide were involved in 2022, and we're hoping 2023 will be even bigger!
We have teamed up with some exciting new partners too – bringing #ThinkLanguages on tour to the cinema, on campus and to workplaces nationwide. There is also a fantastic prize to be won by our Champion Team of the Year 2023!
National TY Celebration of Languages
Join thousands of TY students from right across Ireland in a national celebration of languages and cultures. Enjoy inspirational talks, fun language-filled workshops, compete against schools nationwide in our interactive #ThinkLanguages Quiz. 
TY Students, TY Coordinators and MFL teachers get to run the show and put on a festival of languages in their own school – with lots of support from us at the #ThinkLanguages support team!
Free Supports & Resources provided
Once registered, you will receive a confirmation email with advice and inspiration for your event. A handy Starter Kit will be sent to the school to help you get planning. The full Event Kit will be sent closer to the time of the event to help bring the festival vibe to your school!
Opening Ceremony & Workshops
We also provide a pre-recorded Opening Ceremony and online workshops, as well as the opportunity to have a live workshop at your event.
Live workshops will be allocated to some registered schools. These are a great bonus and are limited – so register early to make sure you're in with a chance of getting one!
Check out our Previous Years section to see some of the many #ThinkLanguages highlights from the past five years.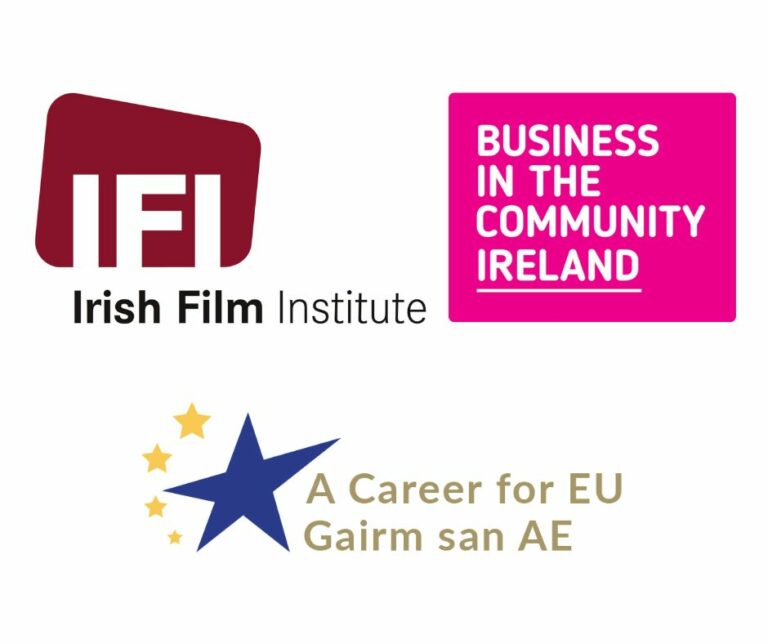 This year, we are delighted to welcome some exciting partners to #ThinkLanguages – The Irish Film Institute, Business in the Community Ireland and Third Level Institutes across the country are all providing a selection of activities for you to choose from for your #ThinkLanguages celebration. For more info, see our Partners page.
Win a trip abroad!
This year our competition prize is bigger and better than ever! Thanks to our friends at the Department of Foreign Affairs, this year there is also a chance to win an exclusive trip to the multi-cultural capital of Europe, Brussels, in our #Thinklanguages 2023 Champion Team competition. See our Competitions page for more info.
Lots more info available…
Our social channels will be a hive of activity so be sure to follow us on social media and join our dedicated Facebook Group. Get inspiration from, and share ideas with, other schools celebrating #ThinkLanguages! 
Want to know more?