English Language Assistant Scheme
Would you like the opportunity to live abroad and get some teaching experience while you're there? Why not check out the ELA scheme and start dreaming of all the amazing travel experiences you'll have in your spare time?
The English Language Assistant (ELA) Scheme aims to provide additional support to school communities to experience the target language and its culture with a native speaker. The role of the assistant is to:
-Support the teaching staff of schools in Austria, Germany, France, Italy, Spain and Belgium.
-Conduct conversation classes in English. 
-Supplement classes with exercises in reading, dictation and oral composition and written composition.
-Give pupils an insight into Irish culture in Ireland – you are there in the capacity as a representative for your country.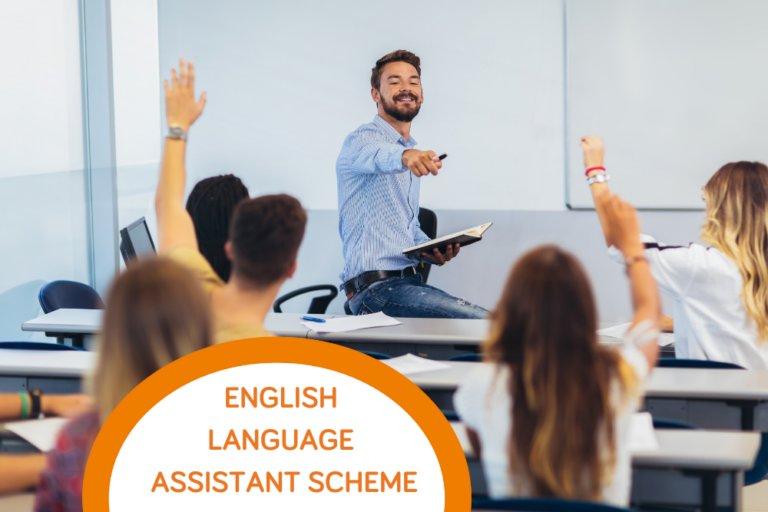 Register for online information session
For more information on this great opportunity for students, join the online information session on Friday, 4th February. 
Register here in advance and you will receive a confirmation email with details on how to join the meeting.
 You can learn more about the ELA Scheme at gov.ie