Promoting multi-lingualism through creativity
Promoting multi-lingualism through creativity
Mother Tongues is a social enterprise working to promote multilingualism and intercultural dialogue in Ireland.
They have three interconnected goals:
Educating and empowering parents and educators
Creating networks and support groups for multilingual families
Raising awareness of the benefits of multilingualism and intercultural dialogue for individuals and society
They reach their goals by:
Harnessing the power of creativity to promote intercultural dialogue
Educating professionals working with multilingual children
Empowering parents raising multilingual children
Working with partners and stakeholders to develop inclusive linguistic and cultural policies
Combatting stereotypes associated with migration and multilingualism
Languages Connect supports various Mother Tongues projects and events including:
Interactive Museum of Languages 
Promoting Mother Tongues podcast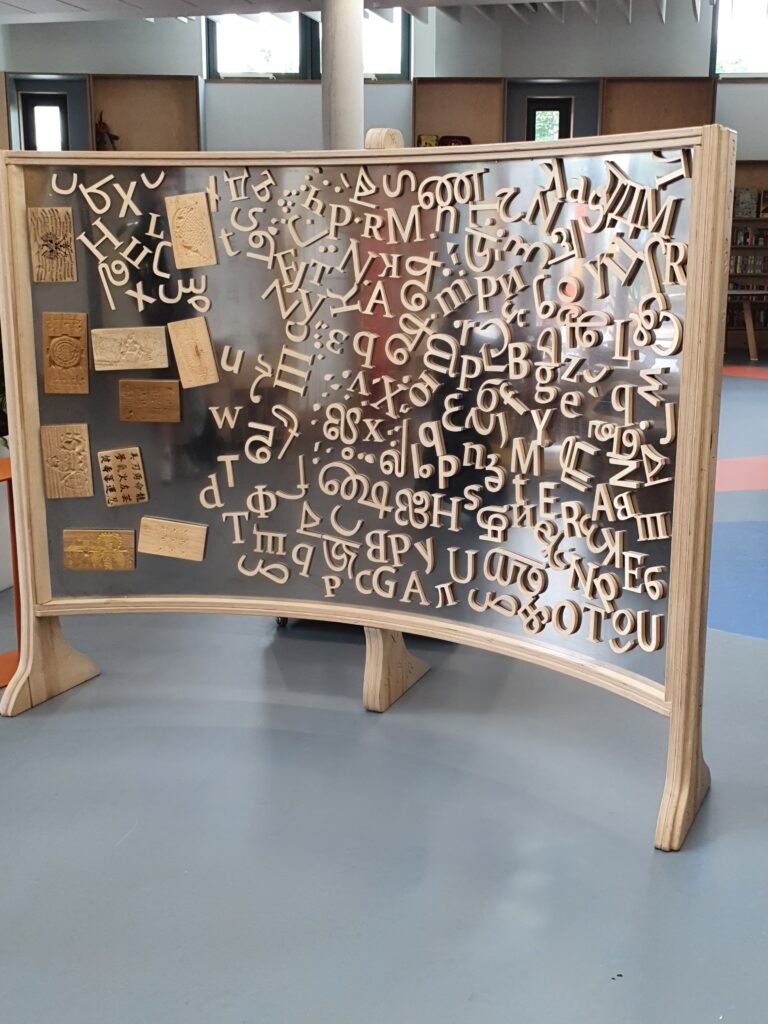 Interactive Museum of Languages
Languages Connect has sponsored the Interactive Museum of Languages exhibition aimed at primary school and young post-primary school children as part of Creative Ireland activities. The interactive exhibition encourages hands on exploration of the rich world of languages around us. The exhibition started in North Clondalkin Library and has been available to students in schools, and further tours will take place. Click here to find out where it's going next.