A helping hand in your language learning journey
A helping hand in your language learning journey
Languages Connect supports are available to schools wishing to promote, diversify and enhance the teaching and learning of foreign languages at all levels. We also support Leaving Cert Classes in lesser taught languages. For more information, click on the links below.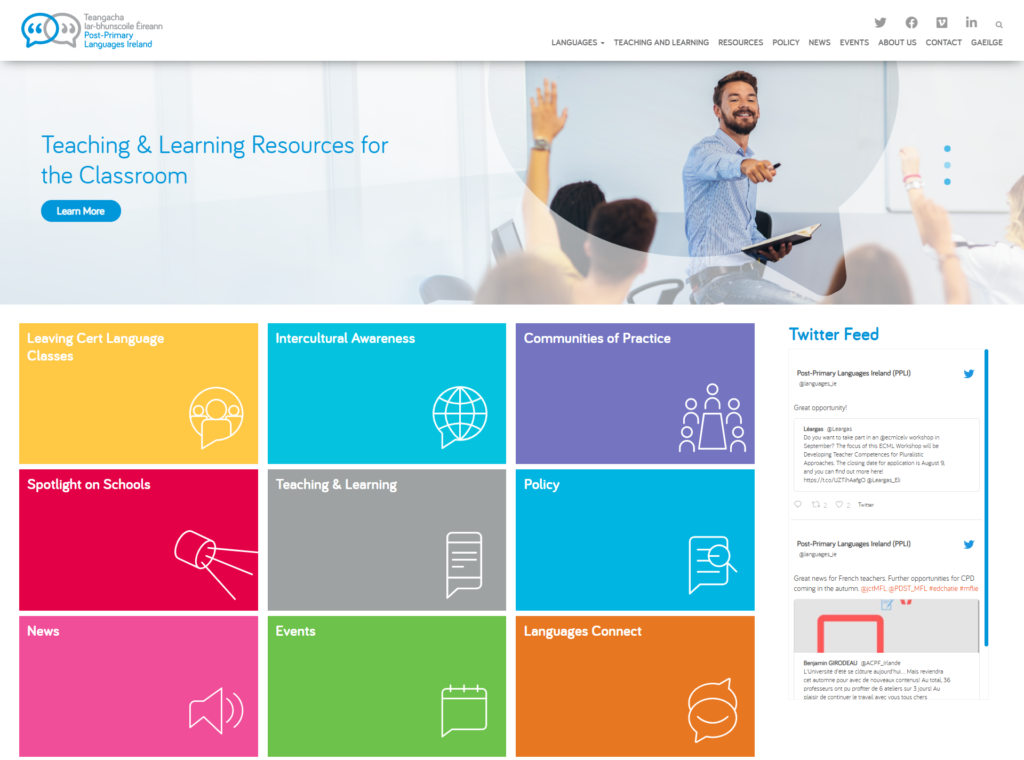 Post Primary Languages Ireland (PPLI)
The Languages Connect Awareness Campaign is facilitated by PPLI in collaboration with stakeholders from across education, government departments, embassies, cultural institutes and industry.
PPLI supports teaching and learning at second level with a huge variety of teaching and learning resources, regular Communities of Practice in locations nationwide, Teacher CPD, support for Intercultural Awareness. PPLI also organise and provide teachers for lesser taught languages and Saturday classes in a growing number of languages. For more information on any of PPLI supports, visit PPLI.ie