There are almost 100 million native speakers of German globally, and 10-15 million non-native speakers. German is spoken in Germany, Austria, Liechtenstein, along with parts of Switzerland, Luxembourg, Belgium and Italy. It is also a very useful language to speak in many parts of Central Asia and Eastern Europe.
A language of opportunities
Germany is the second largest exporter in the world and ranks number one economy in the EU. As the language of the European powerhouse, there are many job opportunities for German speakers.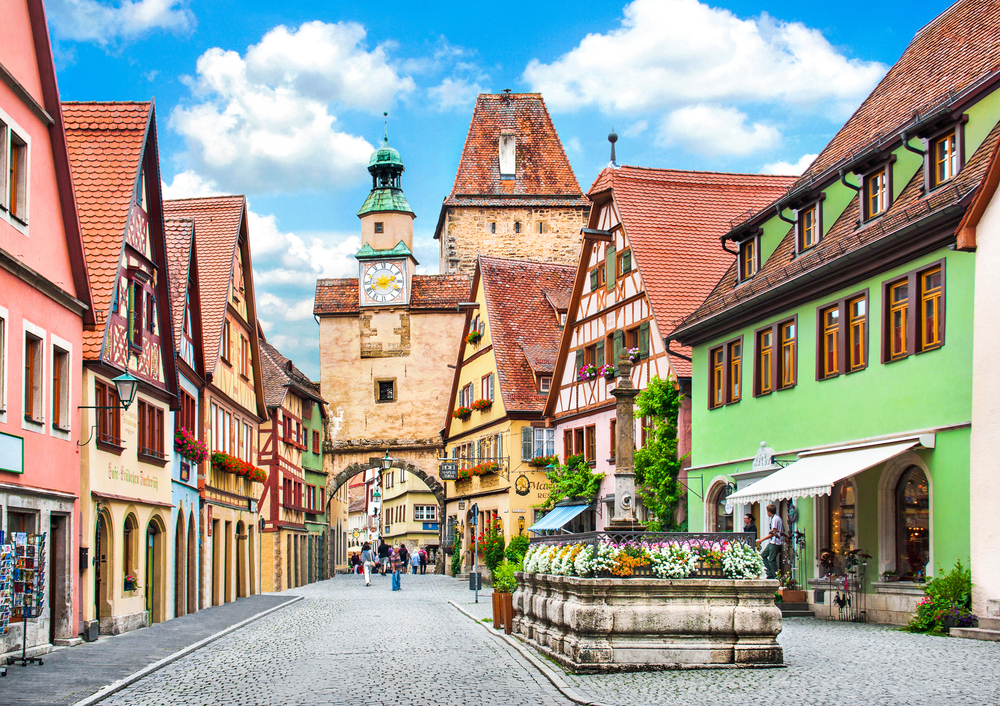 Learn some classroom vocab with our German language mat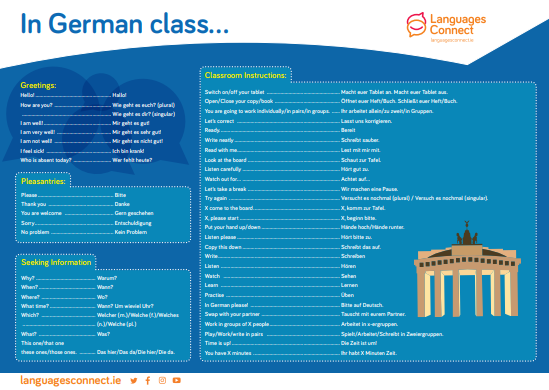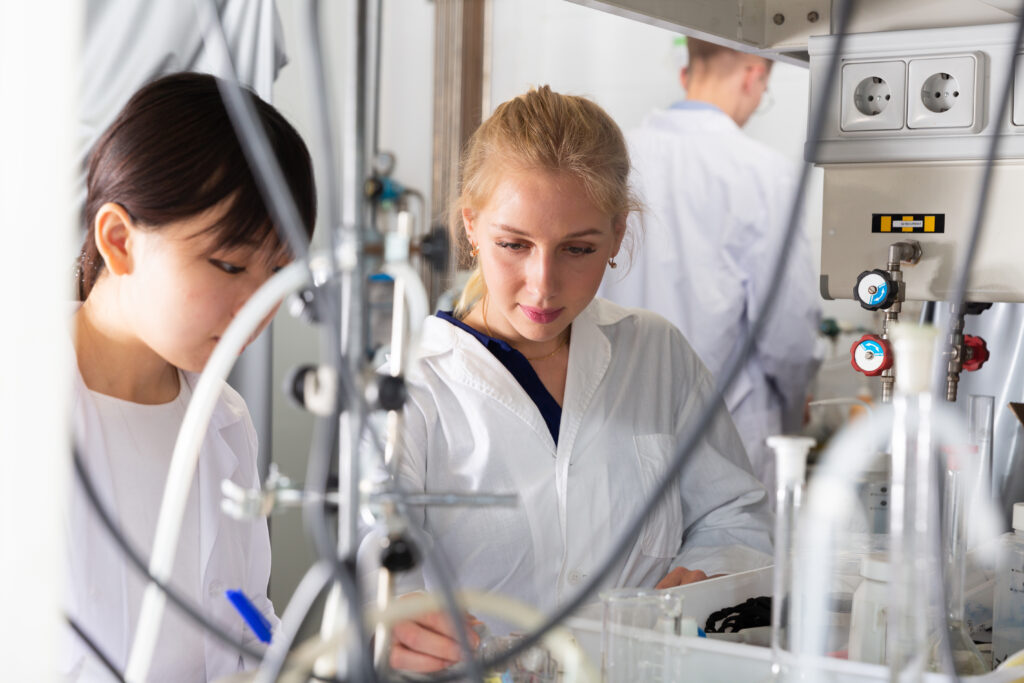 German is a language of innovation and creativity. Over 100 Nobel prizes have been awarded to Germans in the areas of physics, medicine, chemistry, literature and other areas. That is not even counting the prizes awarded to people from the other two major German-speaking countries Austria and Switzerland.
Germany leads the way in many scientific areas- it's a great language to combine with science, technology, engineering and mathematical subjects for more and better study abroad and career opportunities. German is the second most commonly used scientific language. Germany is the third largest contributor to research and development and offers research fellowships to scientists from abroad.
political importance and provided huge wealth to these countries.
German is the language of Goethe, Kafka, Mozart, Bach and Beethoven. Enjoy a deeper understanding of some of the world's greatest art, literature and music.
Navigate your way through the impressive streets of Vienna, climb the awe-inspiring Alps, dip your toes in the waters of the wind-swept beaches of Schleswig-Holstein, walk with a spring in your step through ultra-funky Berlin all with this fascinating language.
As Goethe said, "Those who know nothing of foreign languages know nothing of their own", oder besser gesagt "Wer fremde Sprachen nicht kennt, weiß nichts von seiner eigenen."
Check out our "Why Learn German?" video playlist
Study German at Third Level