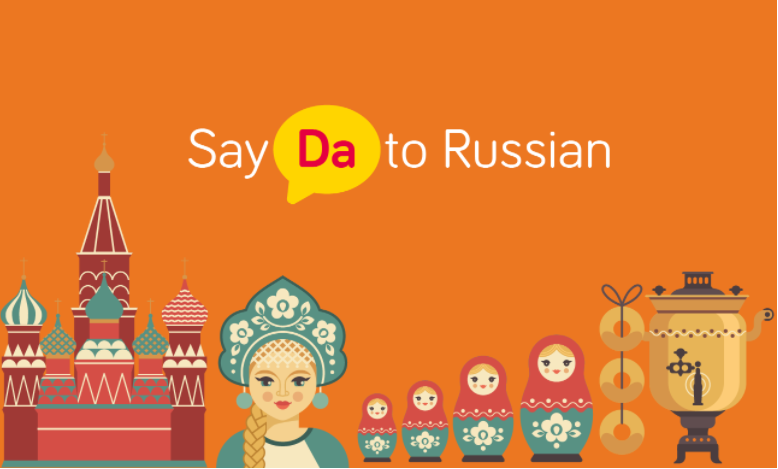 Russian is the fifth most spoken language in the world with 260 million speakers, 160 million of which are native speakers. Russia is the biggest and one of the most fascinating countries in the world. Widely used from Central Europe to Central Asia, Russian is the seventh most spoken language on the planet.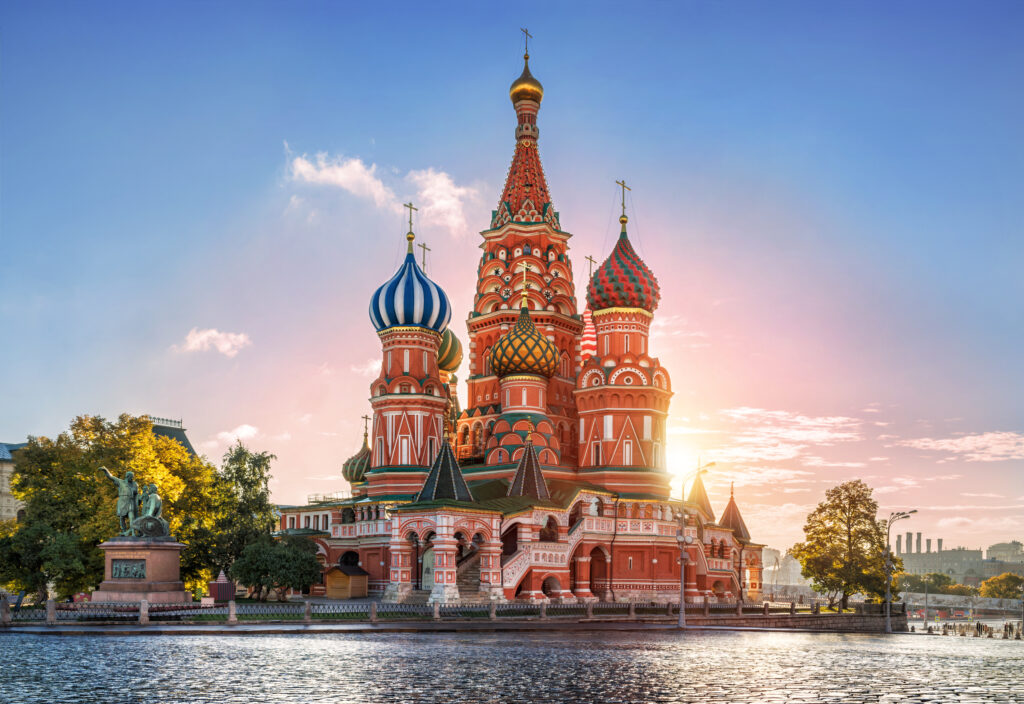 It is the official language spoken in The Russian Federation, Belarus, Kazakhstan and Kyrgyzstan. Russian is also spoken as a second language in Latvia, Lithuania, Estonia, Ukraine, Moldova, Georgia, Azerbaijan, Uzbekistan, Tajikistan and Turkmenistan. It's a very useful language to have when travelling in eastern Europe, especially in places like Bulgaria where they use the same alphabet and also in some parts of Asia like Mongolia and China.
A gateway to Slavonic cultures
Russian is the gateway to Slavonic languages and once you know Russian there will be a lot of words you recognise in languages like Ukrainian, Bulgarian and Polish!
Russia has such a vast landscape that tourism options are endless, live the cosmopolitan life in Moscow, admire the artistic city of St. Petersburg, explore the Golden Ring from Vladimir to Rostov, experience the glorious views of the Altai mountains and float in the deepest lake in the world – Lake Baikal.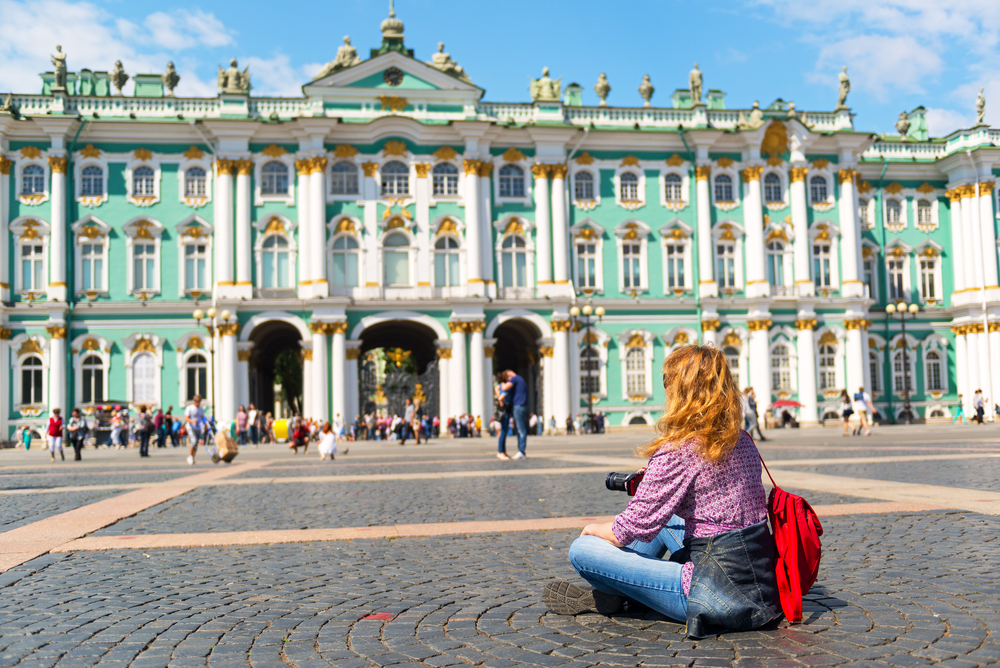 The Russian gaming industry is worth 1.7 billion dollars and is comprised of 71.3 million gamers, there is a huge demand for games to be translated and some of the most successful games companies have premises in Russia i.e: 1C soft club (grand theft auto), Innova gaming group, Wargaming Group Ltd. (World of Tanks), Game Insight (mobile gaming).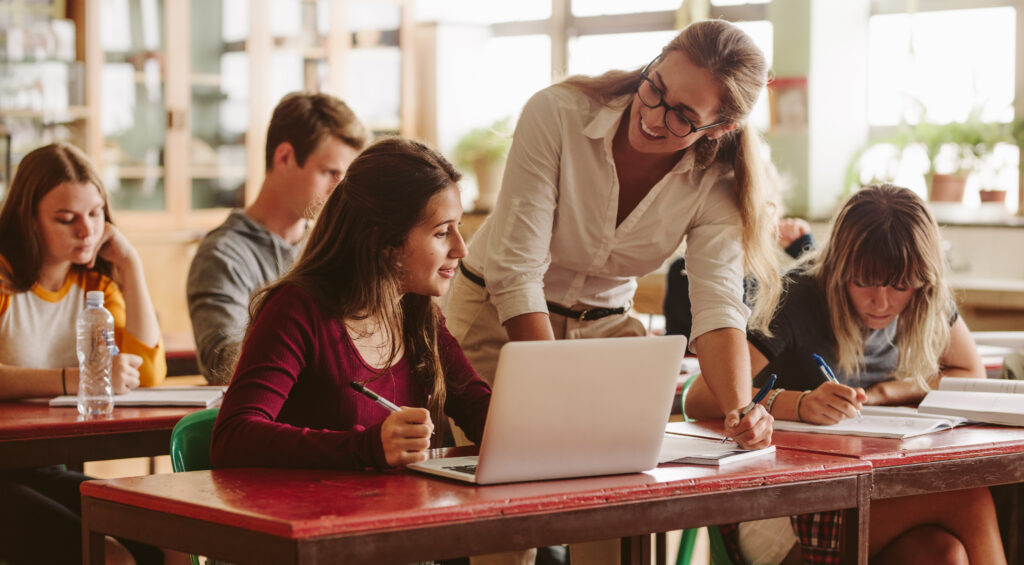 Leaving Certificate Russian
If you are interested in studying Russian for the Leaving Cert but it's not available in your school, check out our Saturday Classes.

Check out our "Why Learn Russian?" video playlist!
From dance to hip hop and more, there is plenty of brilliant Russian music to enjoy. Listening to music can help increase vocabulary and improve pronunciation, so why not add some Russian songs to your favourite playlists.
Visit our Spotify for some recommended playlists in Russian and more.
Russian reading recommendations
Reading in Russian is really helpful for learning new vocabulary in context and grammatical structures. 
From the classics to the modern, find a genre you'll enjoy in our selected reading list.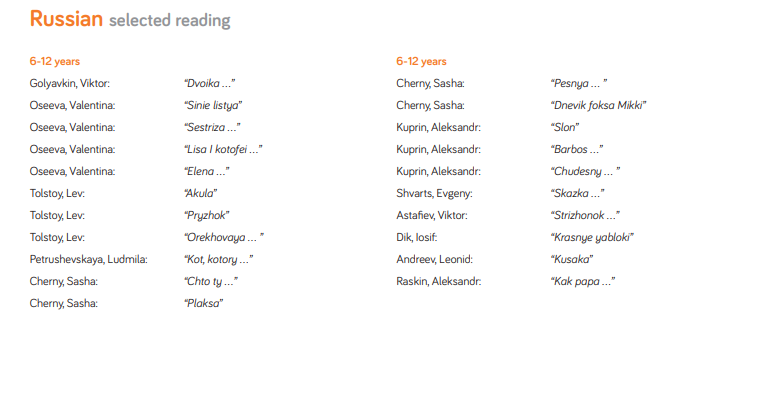 Learn some classroom vocab with our Russian language mat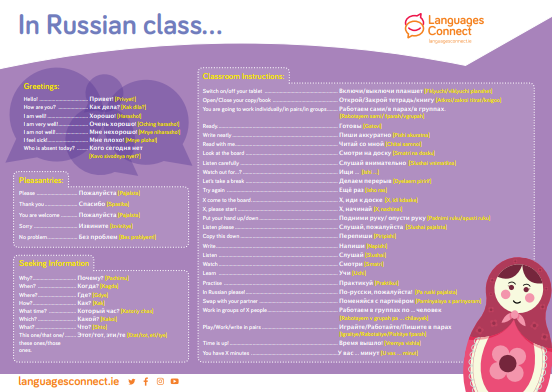 Study Russian at Third Level