2022 proved to be the biggest year yet for our flagship event #ThinkLanguages, with 15,000 TY students nationwide taking part in the fifth annual celebration of languages and cultures. The event has quickly become a highlight of the TY calendar and 180 schools across the country kicked off their events from November 17th 2022.
Think Global, Act Local 
Schools really harnessed the theme, "Think Global, Act Local," for their individual events with many inviting an array of impressive local speakers to share their career experience and language journeys. Members of the Defence Forces and Garda Siochana, universities and the local business community were just some of those who took part.
Student-led workshops proved particularly popular this year, with students all across Ireland giving their peers an insight into their language and culture. Some parents, teachers and local business people also got involved and offered insights into their heritage cultures and languages, including playing music or baking traditional items for students to enjoy and learn about. 
Social Media and Press Coverage
There were some brilliant photos and videos taken of the celebrations nationwide and schools shared so many on social media and in their local press – this is a brilliant way to promote languages in the school and local community. Below are some great examples of videos that the students created to illustrate the many languages and cultures present in their schools.
Opening Ceremony
An undeniable highlight for 2022 was the inspirational Opening Ceremony, which kicked off the celebrations for many of the schools. CEO of the Olympic Council of Ireland Peter Sherrard, Comedian Killian Sundermann, Fashion Influencer Mandy Cherie, Gaming Translator Ethan O'Brien, and Erasmus Student Gintare Gedmintaite all provided a window into their relationships with foreign languages, discussing the immense value their skills had brought to their diverse personal and professional lives.
National Quiz
The national quiz also broke records in 2022 with over a thousand teams taking part in the quick-fire trivia about languages and cultures. The quiz was run twice over the day giving schools the flexibility needed for their individual schedule of events. A team from Edmund Rice College came out on top in the morning quiz while students from Colaiste Nano Nagle were the champions of the afternoon quiz.
Well done to all who made 2022 our biggest #ThinkLanguages yet!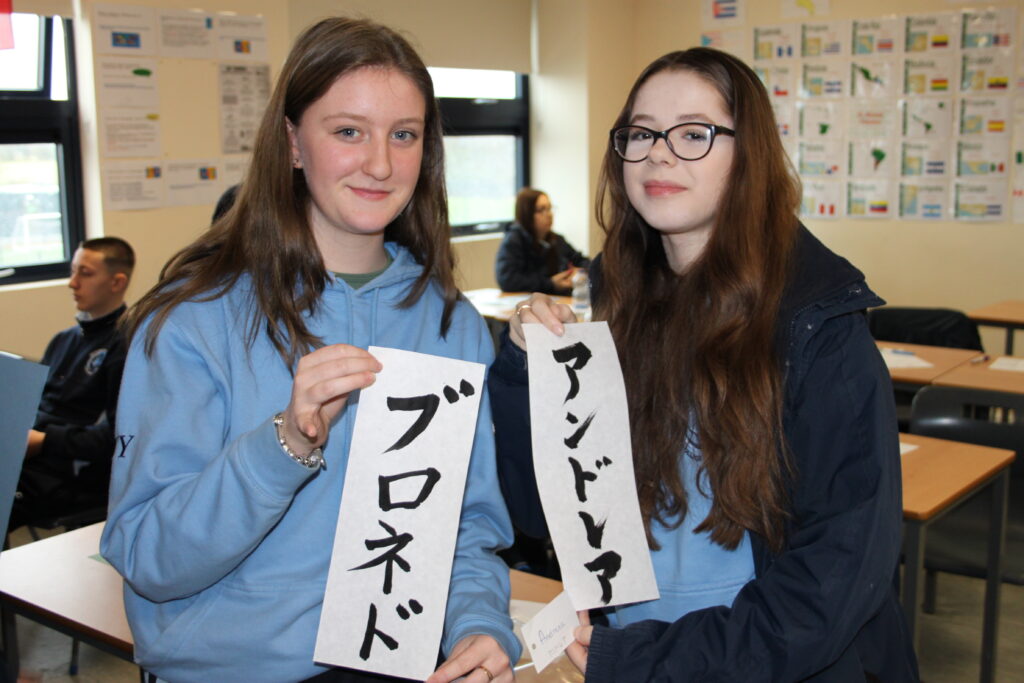 Champion Team 2022
Griffeen Community College in Lucan, Co. Dublin were crowned the #ThinkLanguages Champion Team 2022. The team hosted an amazing event, inviting guest speakers from the financial sector, the Armed Forces and many others to highlight the benefit and versatility of languages.
They were supported throughout by their teacher Rodica Darii and were awarded a full day of live workshops for everyone in Transition Year. 
Feedback
Students and teachers agreed #ThinkLanguages 2022 was a huge success with 97% of students surveyed saying they would recommend the event to others. It was also an opportunity of discovery for many with 71% of students realising classmates had language skills they had no idea about thanks to the event. 87% of students also have a new appreciation for the value of foreign language skills as they learned about the immense opportunities they can provide for.  
Teachers agreed that the event was a success, noting how great it was to "have something shiny for languages!".