More than 12,000 Transition Year students right across the country took part in #ThinkLanguages 2021. Students from 150 schools nationwide celebrated together and had fun immersing themselves in languages and cultures from across the world on Monday 22 November.
Supported by PPLI, 150 schools nationwide put on their own celebration of languages and cultures. This included a mix of talks, activities, workshops and games. As well as this, students and staff members put on their own workshops to share their personal experiences.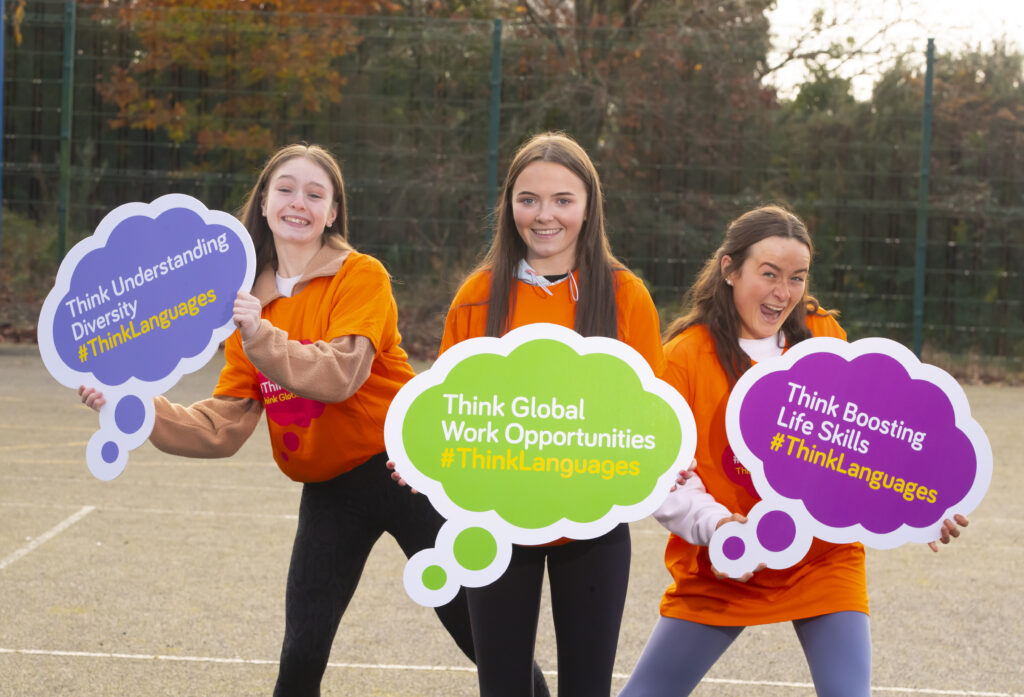 The day kicked off with a pre-recorded opening ceremony with talks from rugby player Ian McKinley and humanitarian Amanda Keane about the benefits that languages have brought to their lives and careers.
Live workshops were provided to schools including folk dancing in Polish, Chinese Art, and Japanese Origami. 25 pre-recorded online workshops in a variety of languages and levels of ability were also provided to all registered schools. Everything from Spanish and Flamenco Dancing, Portuguese and Capoeira, Chinese Art and Russian and Ballet, and lots more.
This year for the first time over 2,000 students took part in a national quiz competing against other schools in some quick-fire trivia about languages and cultures. Two quizzes were run – one in the morning and one in the afternoon so that schools could fit it into their schedule. Winners on the day were both from Co. Meath schools – well done to the teams from Coláiste Clavin and Coláiste Pobail Ráth Chairn. Well done to everyone who took part!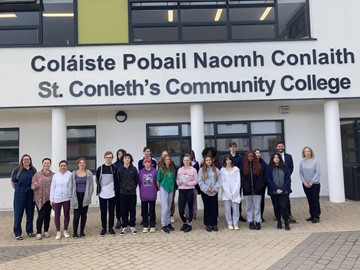 #ThinkLanguages Champion Team of the Year 2021
St. Conleth's Community College in Newbridge, Co. Kildare were crowned the #ThinkLanguages Champion Team 2021. The team put on a brilliant event, led by Champion Team leader Elmira Murat. Well done to all involved! The whole TY group got the opportunity to enjoy a full day of live workshops in their school
#ThinkLanguages 2021 Photo Highlights