The inaugural #ThinkLanguages event took place in 2018 in Dublin Castle with 750 attendees, five distinguished speakers, and 81 different workshops.
Students came from schools in Donegal, Longford, Louth, Meath, Offaly, Limerick, Westmeath, Wicklow, and Dublin. The aim of the day was to show students how useful languages are for a wide variety of careers, and to encourage them to choose a language as one of their Leaving Certificate subjects.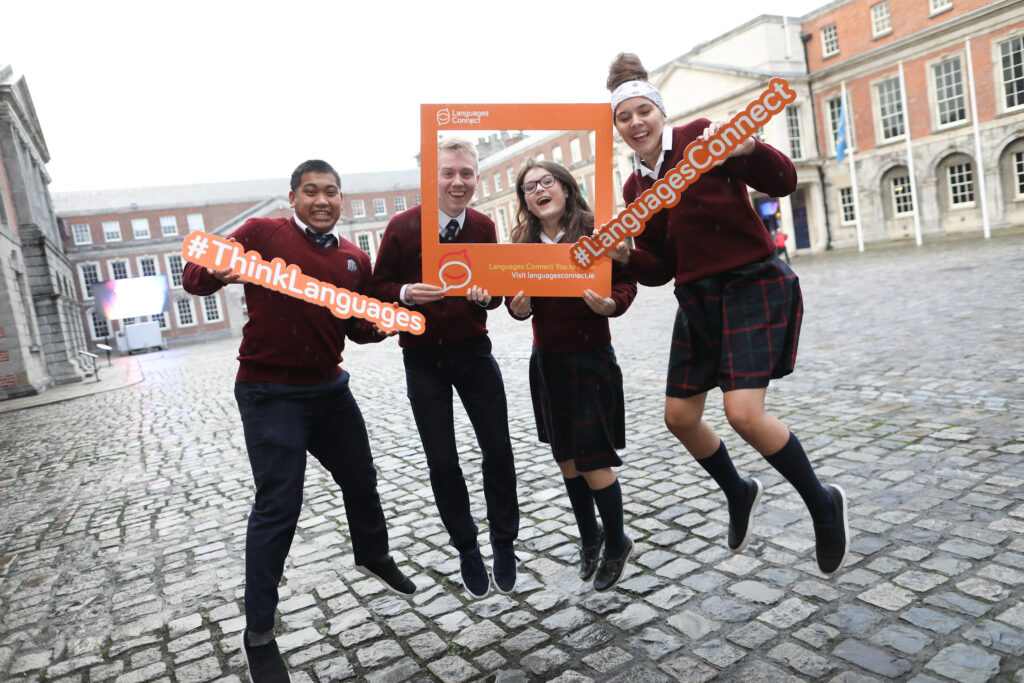 Speakers included James Hart, a Munster Rugby player, Sgt McInerney from the Garda Diversity Unit, who speaks both Spanish and Arabic, which allowed him to participate in special missions abroad, boosting his career, while engineer Declan O'Loughlin spoke about how studying STEM and languages together can give an extra career-boost.
All participants experienced what it is like to be at an international conference and be dependent on an interpreter, using the interpreting facilities in Dublin Castle Conference Centre.
Other highlights included entertainment by a Taiko Drum Team facilitated by Nobuko Ijichi and a tasting session of international cuisine.
The event also included an exhibition space, where students could speak to people about how to improve their languages and discover how languages fit in with their dream job.
The opportunity to experience two different taster workshops in foreign languages and cultural activities was a highlight. The workshops were facilitated by experts and included Irish Sign Language, Spanish and Salsa, Portuguese Capoeira, Italian, Polish and Russian language taster classes, Japanese origami, Japanese dance, Chinese calligraphy and Politics and Languages.