In 2020, we re-created #ThinkLanguages into a school-based event and encouraged everyone to Think Global, Act Local!
5,000 TY students from 70 schools all across Ireland celebrated #ThinkLanguages on 7th December 2020 – this made it the biggest student event in Ireland that year!
We had a brilliant line-up for our streamed opening ceremony – our MC Zainab Boladale spoke to Des Bishop about how he built a career around learning languages and doing stand-up comedy in Chinese and Irish.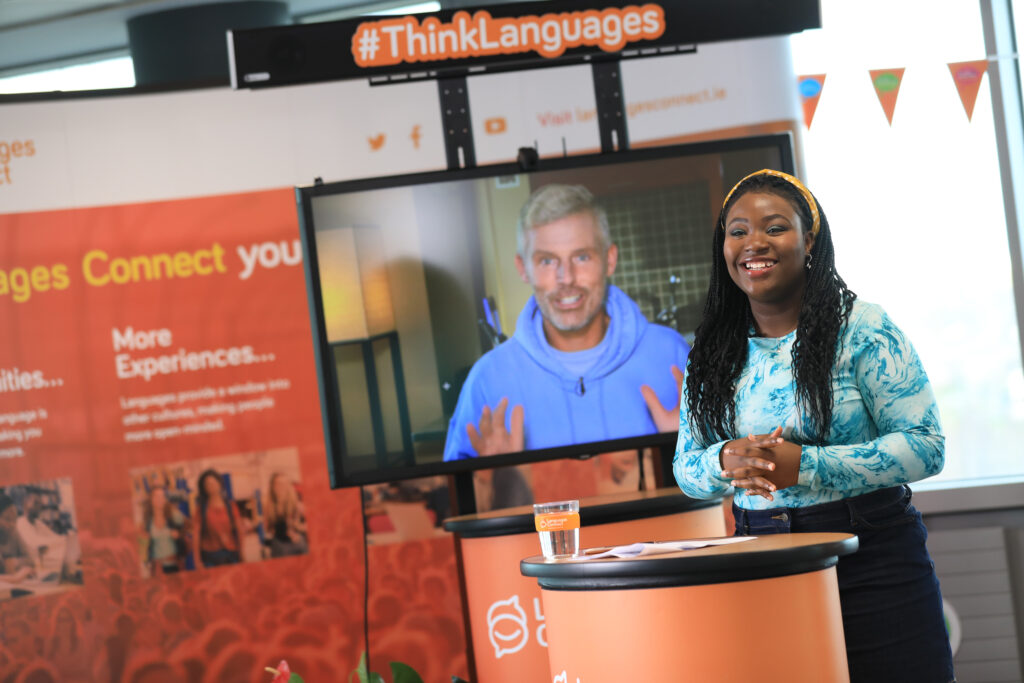 Director General of Irish Aid, Ruairí de Burca discussed all the benefits that languages have brought him in his career and how you can use your languages to help people both at home and abroad. Orlaith Tunney, Trinity College Careers Consultant also spoke about career benefits of foreign langauge skills. These all followed an opening address from Minister for Education, Norma Foley TD.
Students enjoyed a variety of workshops and classes in their schools from cuisine sampling to dance, karate, percussion, calligraphy and so much more.
See some of the highlights of #ThinkLanguages 2020 on our YouTube Channel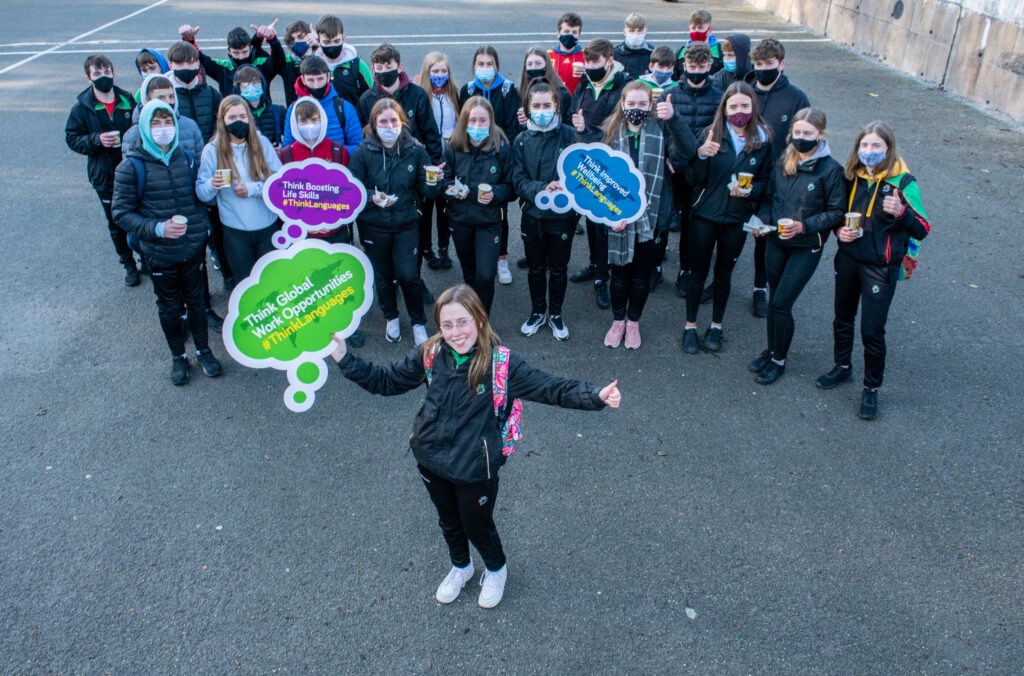 #ThinkLanguages Champion Team of the Year 2020
Well done to the #ThinkLanguages Champion Team at Coláiste an Phiarsaigh in Glanmire, Co Cork who won the overall Champion Team prize – a great effort was put into a wonderful event for all involved in not the easiest of circumstances. Congrats!
#ThinkLanguages 2020 Photo Highlights