We are delighted to showcase a series of articles from InTouch Magazine which focus on schools and teachers who have taken part in Say Yes to Languages. 
Over 1,200 schools nationwide will Say Yes to Languages during the 2023/24 school year, representing more than a third of primary schools in Ireland.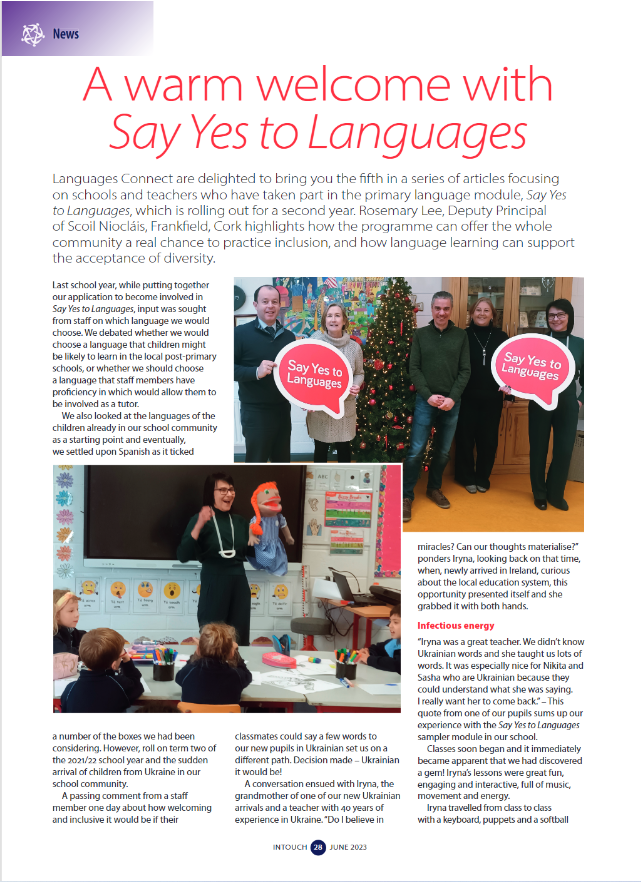 Rosemary Lee, Deputy Principal of Scoil Niocláis, Frankfield, Cork highlights how the programme can offer the whole community a real chance to practice inclusion, and how language learning can support the acceptance of diversity.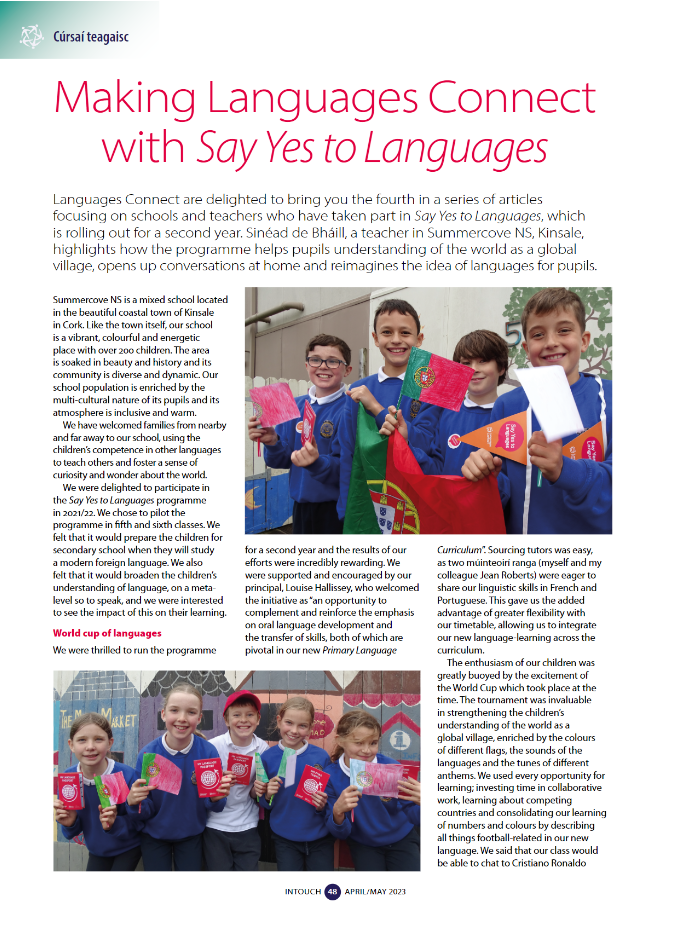 Sinéad de Bháill, a teacher in Summercove NS, Kinsale, highlights how the programme helps pupils understanding of the world as a global village, opens up conversations at home and reimagines the idea of languages for pupils.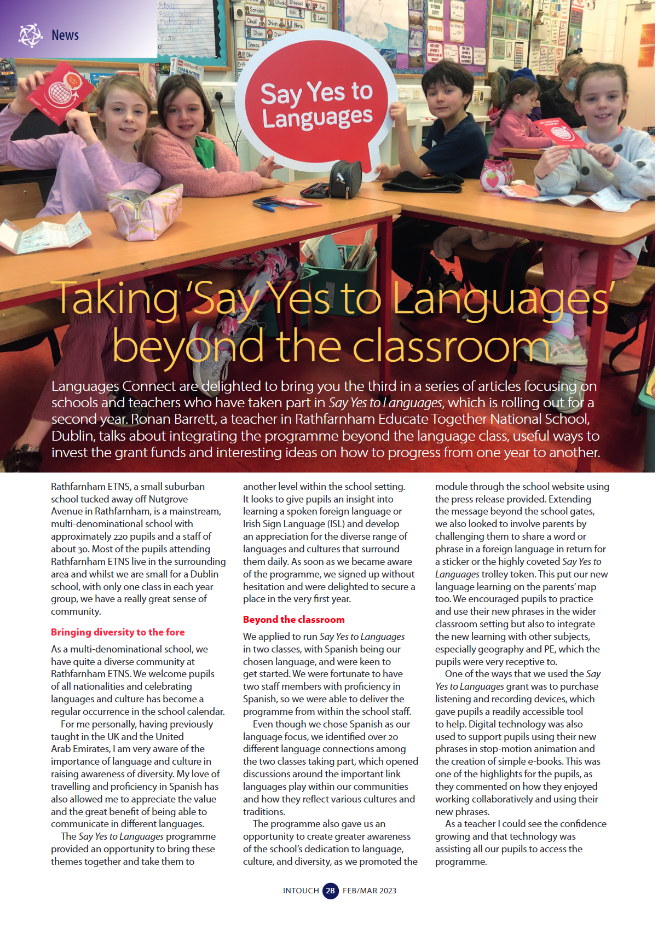 Ronan Barrett, a teacher in Rathfarnham Educate Together National School,
Dublin, talks about integrating the programme beyond the language class, useful ways to invest the grant funds and interesting ideas on how to progress from one year to another.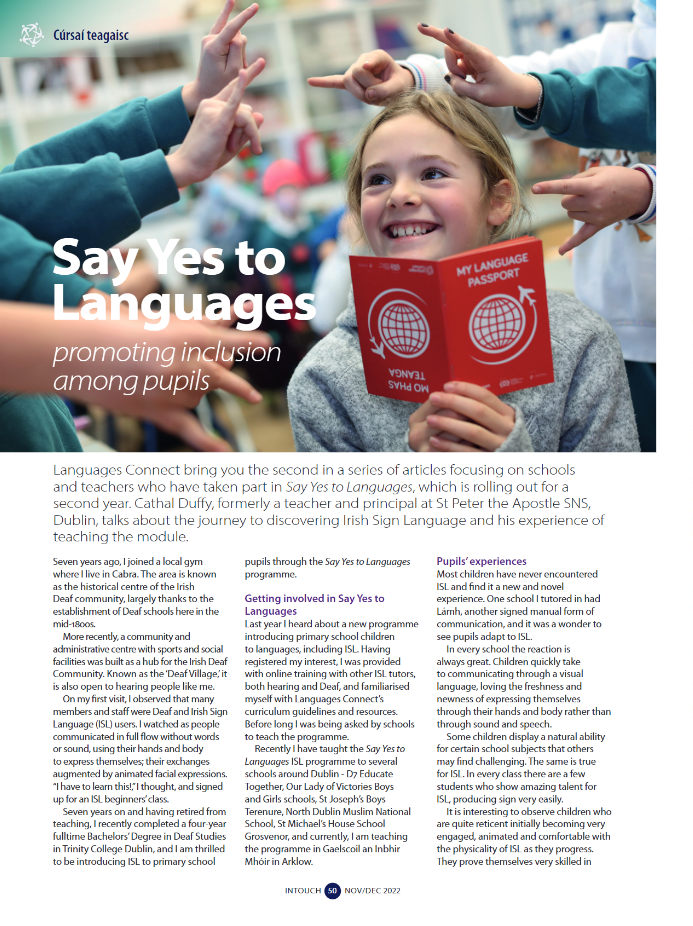 Cathal Duffy, formerly a teacher and principal at St Peter the Apostle SNS,
Dublin, talks about the journey to discovering Irish Sign Language and his experience of teaching the module.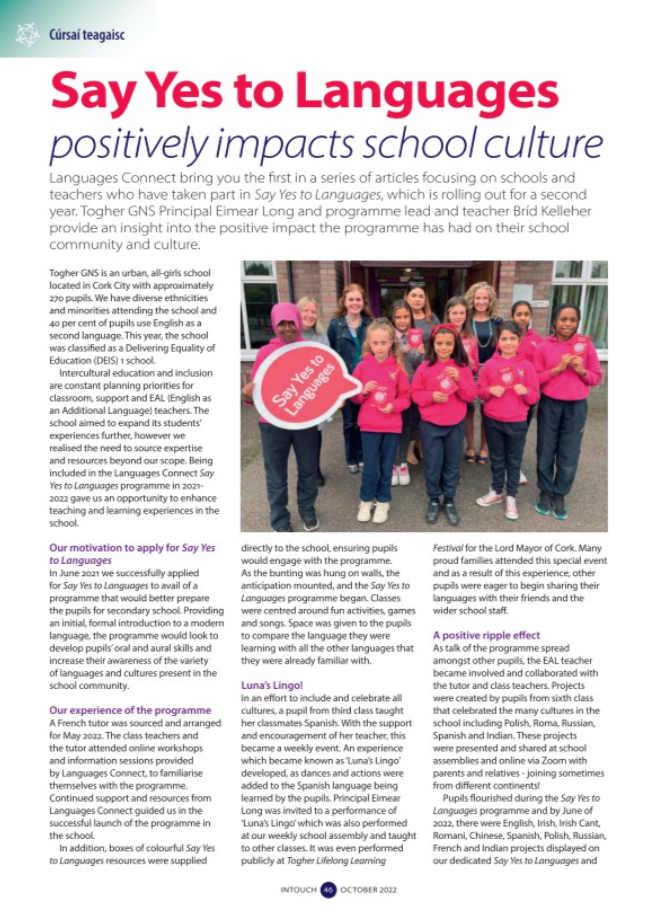 Togher GNS Principal Eimear Long and programme lead and teacher Bríd Kelleher
provide an insight into the positive impact the programme has had on their school
community and culture.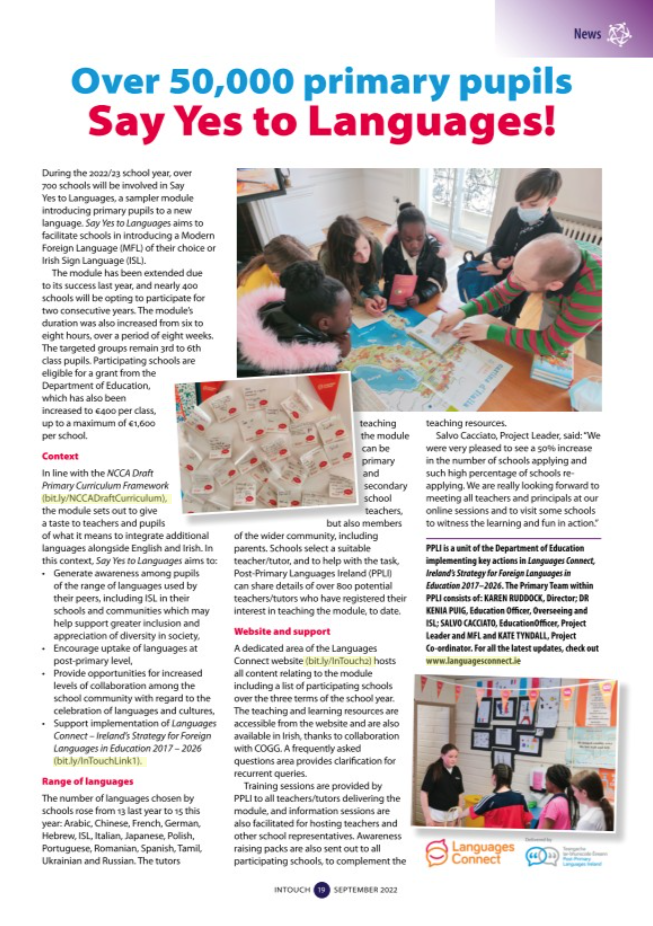 During the 2022/23 school year, over 700 schools will be involved in Say Yes to Languages, a sampler module introducing primary pupils to a new language. Say Yes to Languages aims to facilitate schools in introducing a Modern Foreign Language (MFL) of their choice or Irish Sign Language (ISL).
We wish to thank INTO for giving us the opportunity to feature in their publication. 
Full editions of InTouch magazine can also be accessed here