Broaden your students' horizons
Broaden your students' horizons
Guidance Counsellor Resources
Foreign-language skills will be key to the success of Irish industry in the coming years. As non-English speaking countries take a bigger slice of the global economy and Ireland becomes more diverse, languages will give students a distinct advantage. Language learners tend to be better listeners, better able to juggle competing priorities and are more sensitive to diversity.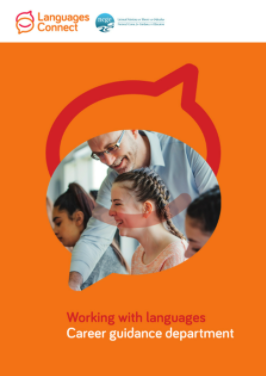 Working with Languages - Guidance Counsellor Resource
Help students to develop an appreciation of the importance of languages in the workplace. This lesson plan can be used in conjunction with the 'Languages in My Life' online activity in a guidance class (see below). We also have a large range of videos available to view in our Working with Languages and Industry Experts sections.
'Languages in My Life' online activity
This activity helps students to reflect on the importance of foreign language skills in their lives and future careers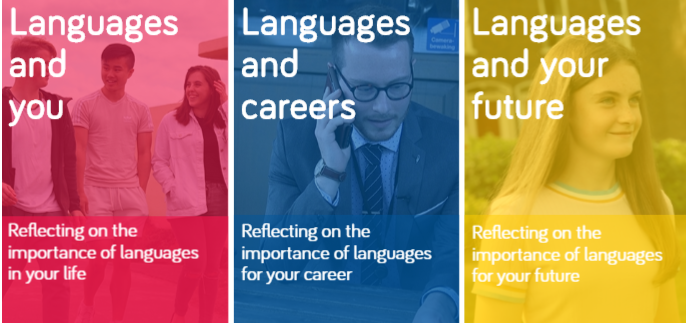 Secondary School Student Language Learning Supports
Work Experience Activity Packs and TY Resources
Help your students make work experience extra beneficial by involving a foreign language. Bring language skills to life at work with our TY and LCA/ LCVP Activity Packs. These Activity Packs give the student an opportunity to explore the role of languages in the world of work.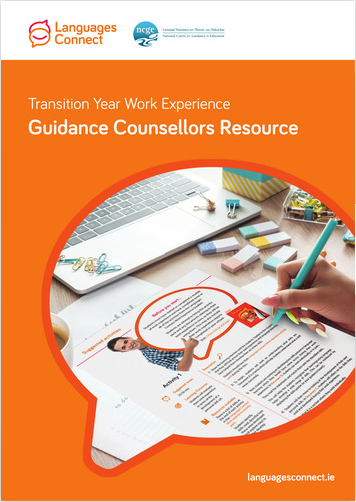 TY Work Experience - Guidance Counsellors Resource
This module works in conjunction with the Student Packs and can be used by Guidance Counsellors in class after the students have finished work experience.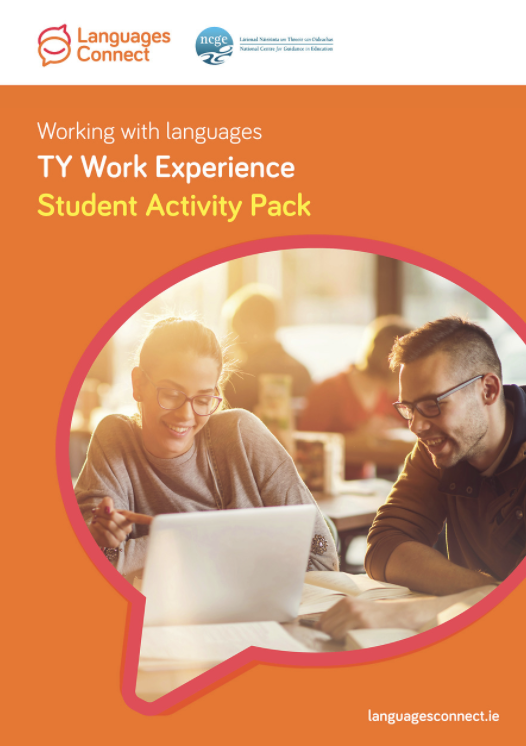 TY Work Experience Activity Pack
Students will learn and use work-related words and phrases in their chosen foreign language. They will explore the importance of foreign languages at work and understand and connect with other cultures in the workplace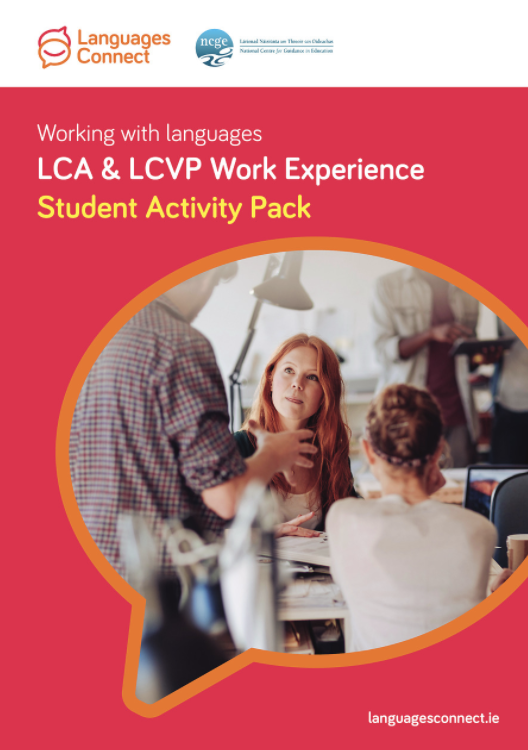 LCA & LCVP Work Experience Activity Pack
Students will become aware of diversity in the workplace and be encouraged to reflect on how important languages might be in their future careers.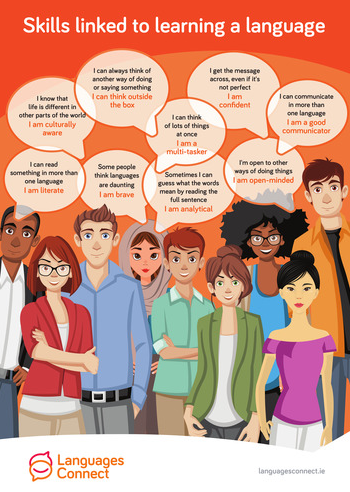 Skills Linked to Learning a Language Poster
Display this poster to share the many skills and benefits that students can acquire from learning a language.
The Mobility Guidance Counselling Module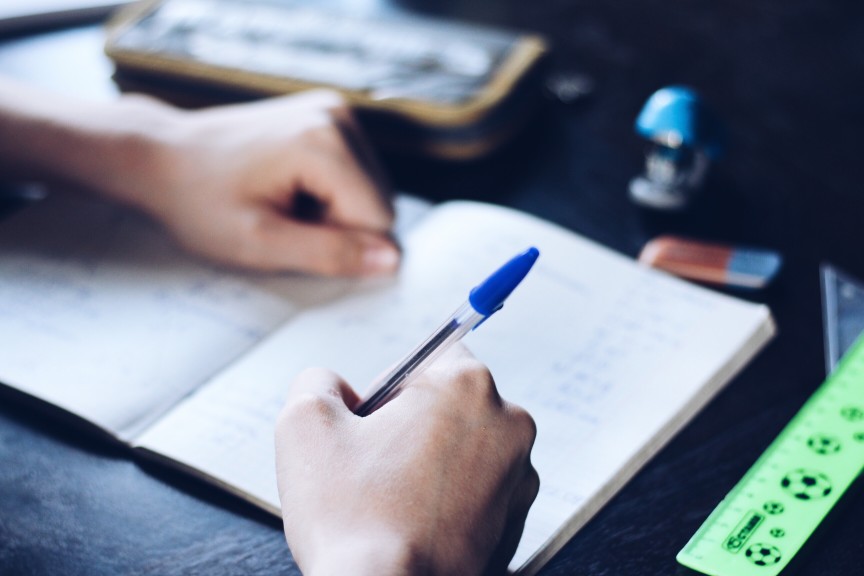 With a growing number of students going abroad to study, either as part of an Erasmus+ exchange or for the entire duration of their degree, the Mobility Guidance Counselling module was designed to provide guidance counsellors with the skills they need to support students in their quest to study, work or volunteer abroad. Click here for more information.