Biggest Ever #ThinkLanguages
#ThinkLanguages 2021 will be bigger than ever this year with nearly 12,000 TY students from around 15 schools nationwide taking part! TYs will work together in their Champion Teams to organise a #ThinkLanguages event in their school.
This nationwide celebration of languages will take place on Monday 22 November.
Languages Connect will provide online support and event management kits including Student and Teacher Guides, posters, flyers and promotional material for the day. A mix of supports including streamed keynote speakers, online workshops, and the chance to have a live workshop at your school will also be made available to registered schools.
There will be lots of competitions, prizes and fun for all involved!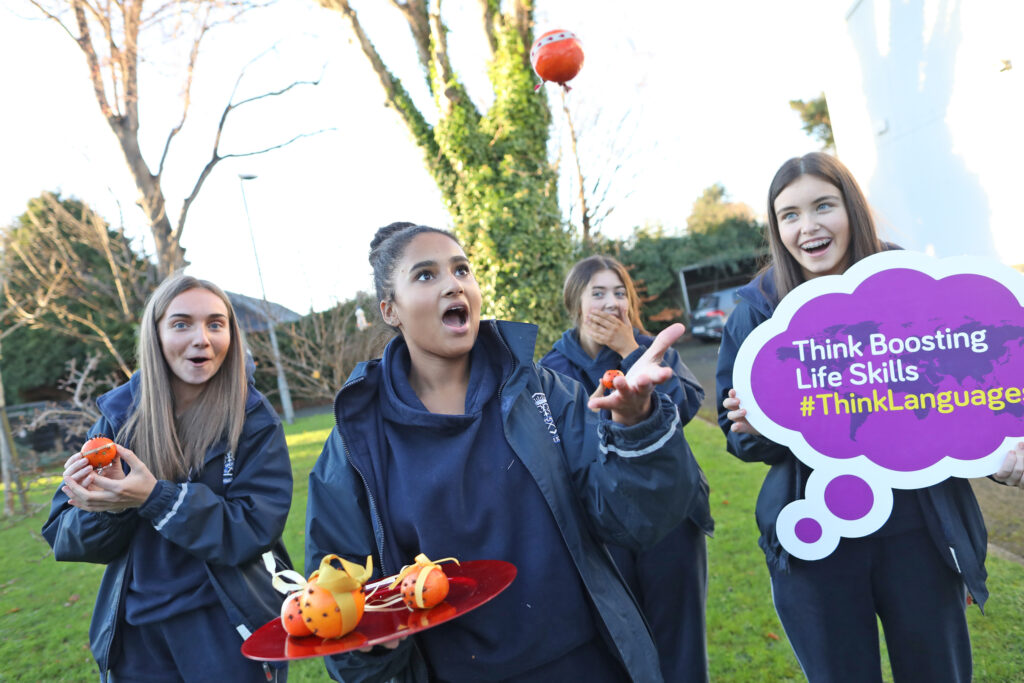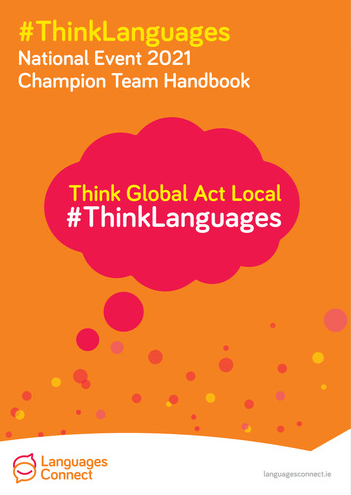 Champion Team Event Management Handbook
All registered schools will receive initial event management packs including posters and Champion Team Handbooks in the next few days. All Team Leads should keep their eyes on the post as these items will arrive addressed to them. Full event management kits will be sent out early November.