Languages Connect have partnered with UCD on a new initiative called Languages for Life. The website promotes the many benefits of language learning as an integral part of the UCD university strategy, supporting and celebrating the multilingual vitality of the global campus.
Students are encouraged to learn languages, not only as part of their studies but as a lifelong endeavour that fosters understanding, respect and enjoyment of other cultures and societies.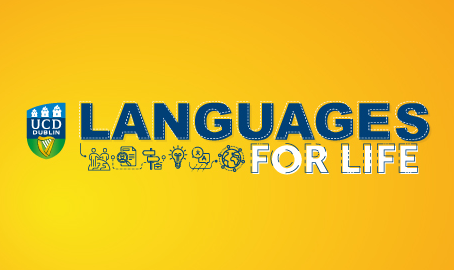 At UCD you can study a language as a full subject as part of your degree, or you can take a language using your elective credits. Extracurricular activities also allow students to practice language skills.
Learn more about these opportunities and more at Languages For Life.