School Library Funding Scheme
School Library Funding Scheme
Applications for 2023 now closed
This scheme gives primary and post-primary schools an opportunity to acquire books and other relevant home language resources for students who speak home languages other than English or Irish.
Students can benefit from books in their own language as this supports their literacy, identity and heritage. Dual language books are particularly useful. Books in English/Irish and the home language are an ideal tool for all teachers to use. Dual language books are available for different age groups.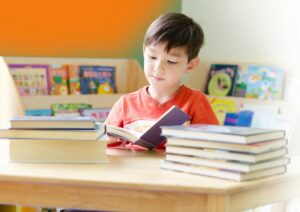 How does the scheme work?
1. School fills in an application form. One application per school.
2.After funding has been approved the school acquires materials independently.
3.The school is refunded when they fill in a reimbursement form with receipts/payment records of the acquired materials.
For more information, see PPLI School Library Home Languages Funding Scheme Guidelines
What materials are covered by the scheme?
The scheme covers books in home languages relevant in the school.
Ukrainian students could be a particular priority this year if they attend your school.
Other relevant resources can also be acquired such as traditional and digital games in foreign languages, comics, magazines, easy readers, maps, stickers, talking pens, etc.
How to apply for funding?