School Library Funding Scheme 2022 biggest yet
School Library Funding Scheme 2022 biggest yet
Schools embrace scheme supporting heritage languages

 
2022 saw the largest ever number of approved applications for the Languages Connect School Library Funding Scheme, with 770 schools signed up. The initiative, now in its fourth year, has proven to be a huge success. Over 1,439 schools across Ireland have availed of the scheme since its inception in 2019.
The initiative encourages students and pupils to maintain their home languages by making books and literature in heritage languages readily accessible in schools across the country. Available to both primary and post primary schools, the scheme recognises the integral role home languages play in a student's identity and heritage, while also supporting their literacy and language skills.
With the continued diversifications of communities and schools across the country, the scheme supports students and teachers as they navigate a multi-cultural Irish school system. Schools can avail of the initiative to help provide materials in the home languages of students where Irish or English is not their heritage language. A diverse range of materials can be selected including easy readers, magazines, comics, reference books, maps, traditional or digital games, providing a multitude of options to support in-class integration and beyond.  
Primary schools in particular have embraced the scheme, with 69% of total schools participating being primary. Such engagement with home languages at primary school can help set the foundations for ongoing positive experiences with languages which often carries right through to post primary and third level.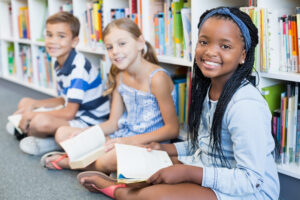 Languages Connect support home language reading through a number of initiatives within their Library Projects including the School Library Funding Scheme. Details for the 2023 programme will be announced in the coming weeks.