We are now hiring an Event Coordinator for the Languages Connect Awareness Raising Campaign. Languages Connect is facilitated by Post Primary Languages Ireland (PPLI) and funded by the Department of Education.
Join an enthusiastic and hard-working team of education and marketing professionals who manage a wide-range of events, campaigns and resources for students, parents, teachers, guidance counsellors and principals and work with third-level institutions to help promote the benefits of foreign language skills. The successful candidate will help the team coordinate and implement a varied and interesting events calendar.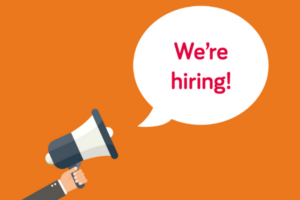 Job Specification:
The duties of the Event Coordinator will include but are not limited to:
• Managing the PPLI/Languages Connect events calendar
• Working with each member of the team to ensure they have what they need for each event
• Coordinating all event logistics before, during and after the various events
• Working with Event Management companies to coordinate various elements of larger events e.g. #ThinkLanguages TY Event and Languages Connect Summit
• Assisting with event branding, promotion, website updates and social media
• Project managing larger events – working with internal and external stakeholders (partner organisations, stand holders, event management companies, venues)
• Researching suitable venues, booking rooms and all necessary equipment for regional, national and team events
• Organising stand/exhibition bookings for internal and external events
• Attendance at large student events – organising literature, merchandise and interactive games at our exhibition stand
• Designing and managing online registration forms and guest lists
• Organising the delivery of posters, banners, merchandise and brochures to event venues in collaboration with the Operations team
• Coordinating Language Ambassador team timetables before and during events
• Stand set-up and dismantling at larger events
The role is a full-time position on a one year fixed-term contract reporting to the Marketing and Communications Manager.
PPLI is based at The Liberty Insurance Building in Blanchardstown, Dublin 15. 
For more information on the role, see the Information Booklet here
To apply, please fill out the Application Form here
Application Deadline: Friday 20 January 2023.