Congratulations to the two winners of our Euro Languages College competition Lara Putar and Hana Finn who have won an amazing prize of an 18-day summer residential course at the ELC this Summer. Choosing either French, German or Spanish, the prize offers a fantastic opportunity to make new friends, improve students' language skills while having fun!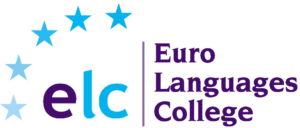 Lara from Cholaiste Chiarain, Leixlip in Co. Kildare submitted an impressive video in German describing all the opportunities speaking another language can offer someone, including new companies who could flourish in the German economy. Lara also highlights Germany's successful history in soccer, with her favourite player being German, and that she hopes to visit the country one day or another of the many other beautiful German speaking countries.
Hana from Virginia College in Co. Cavan submitted an insightful video in Spanish highlighting the importance of having another language. With a dream of becoming an optician, Hana also recognises the benefits of having a language for this dream as she hopes to combine these two passions as she already volunteers with the NCBI, a charity which supports the visually impaired, and she hopes visit Chile to work with people people who are visually impaired. 
The two lucky winners will  stay in a boarding school and be fully immersed in their chosen language with a balance of classroom learning and fun-filled activities. We are sure Hana and Lara will have a great experience at ELC and look forward to hearing all about it!  The standard of submissions this year was considerably high and unfortunately only two winners could be selected however there are still lots of fun opportunities for students to improve language skills this summer, including a number of language summer camps funded by Languages Connect which will be taking place across seven locations this summer – find out more about what is on offer here