Foreign-language skills will be key to the success of many Irish businesses in the coming years. As non-English speaking countries take a bigger and bigger slice of the global economy and Ireland becomes more diverse, languages will give students a distinct advantage. Language learners tend to be better listeners, better able to juggle competing priorities and are more sensitive to diversity.
Guidance Counsellor Resources
We have created a number of resources to help Guidance Counsellors present the importance of languages to students.
Lesson/ Activity Plan
The aim of the task is for students to develop an appreciation of
the importance of languages in the workplace.
'Languages in My Life' is an online activity that shows students
how languages relate to their own lives and future careers – click here.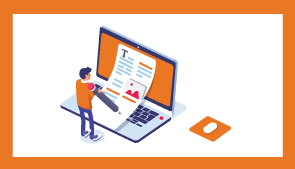 Free, online support in essay writing for 5th and 6th-year students of Polish, Lithuanian and Portuguese.
Now taking registration for January 2020 – click here.
Find out more about different languages
Hear real life stories of people who use languages at work every day.
Listen to the Industry Experts.
GradIreland Languages Careers Booklet – click here.
Check out our Careers Portal Online Database of Third Level Language Courses.
Come to the #ThinkLanguages Event for TY Students.
Introduce a School Exchange to bring the language to life.
The Mobility Guidance Counselling Module
With a growing number of students going abroad to study , either as part of an Erasmus+ exchange or for the entire duration of their degree, the Mobility Guidance Counselling module was designed to provide guidance counsellors with the skills they need to support students in their quest to study, work or volunteer abroad. See here for more information
For information and teaching resources for your schoool's MFL Department, see PPLI.ie